NEW BB-TPHD-F BATTER BADGE Triad Pad with Duro Disk felt impact pad!
The patented design of this bass drum model Batter Badge features a Hard Felt Duro-Disk™ mounted on a triangular shaped vented .01" polycarbonate film badge.
The 1/8" thick Duro-Disk is ideal for maximum drumhead protection and heavier play.
The Triad Pad design works for single pedals or can be paired for double pedal set-ups.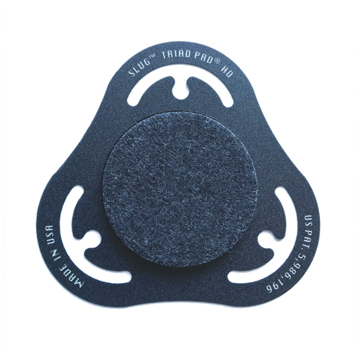 Actual size: 3" wide at base with 1/8" thick felt impact pad - MSRP $14.95