ADS PROVIDED FROM OUR SPONSORS

---

News from Slug Percussion Products

(disable AD BLOCKERS to see everything here on this website)
---
PRODUCT NEWS
It is the 25th Anniversary of the TWEEK Drumkeyclip!

Over 80,000 sold since 1993

Available at your favorite Slug Dealer!
---
The NEW redesigned BB-535 single beater impact pad has arrived!

New improved design has a larger "sweet spot" for more punch and beater impact adjustability.

MSRP $12.95

Available NOW at your favorite Slug Dealer!
---
The NEW Triad Pad HD, 'Heavy Duty' impact pad is here!

The Triad Pad HD is for Heavy Duty kick drum play, providing protection from beater damage and providing punchy 'sonic thug'. The patented design of this bass drum model Batter Badge features a virtually indestructible Poly-Gel Duro-Disk™ mounted on a triangular shaped vented .01" polycarbonate film badge. The 1/8" thick Duro-Disk is ideal for hard plastic and wood beater pedal play.

The Triad Pad design works for single pedal or as a pair for double pedal set-ups.

MSRP $16.95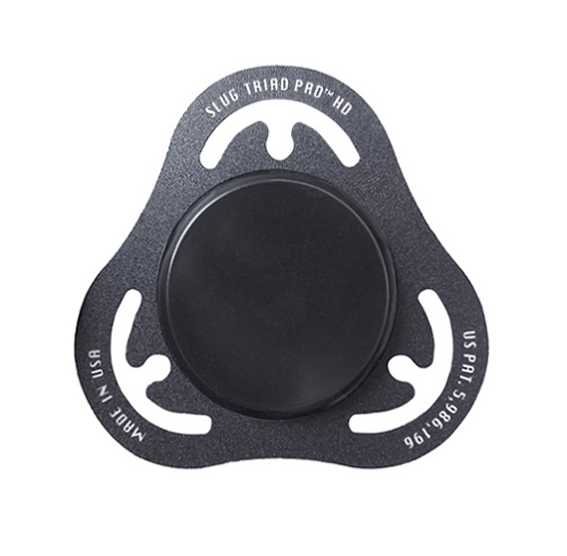 Available Now at your favorite Slug Dealer!
---
Got a question about Slug? Check the SLUG FAQ page for answers!

Visit Slug on Facebook and YouTube!

Got a news flash, photo or story for Slug?...E-Mail Slug at: ericb@slugdrums.com

.